Having started her business at just 19, Dundonian Hollie McNeil has now opened her dream pink bakery, Pretty Little Cakes, at the age of 24.
The former saleswoman was inspired by her family to take her business to the next level, following in the footsteps of her great-grandfather who opened an Italian ice cream shop called Soave's on Ann Street when he emigrated to Scotland after the Second World War.
Fed up with her role and leaving retail behind in February, Hollie used her passion for baking to open her first store on Albert Street early last month.
Growing up in a household where her mother and father were previously both Territorial Army chefs, baking and cooking were second nature to her.
At 19, the young entrepreneur created a Facebook page to promote her baked goods which she sold from home, selling first to friends and family and then to the wider community of Dundee.
Now, she uses the platform and other social media pages to showcase her work and attract customers to her shop which is open every Saturday from 10 a.m. to 4 p.m.
Despite the setbacks many faced during the pandemic, Hollie's business has grown in popularity and demand.
She said: "Covid has been great for my business. I offered contactless deliveries and made cakes and boxes of goodies that locals ordered.
"I managed to earn enough income to invest a four-figure amount in the new place where I can cook and sell. It's a dream come true. "
Pretty in pink
With a pink theme, Hollie's favorite color, the shop is the perfect fit, with a service counter and display case showcasing her creations, including cupcakes, brownies, and cheesecakes.
She said: "I did it to stand out. People can spot my store from afar and it catches the eye of anyone passing by.
"Customers have also told me that it makes them much happier to walk into a bright store."
The location on Albert Street was ideal with the busy street attracting new customers. Pretty Little Cakes is right across from Jim's Delhi Club.
More than the eye can discern
Although many only see the decorated cakes, owner Hollie found the juggling difficult at times.
"It is difficult to find a balance between social life and running a business," she said.
"It's hard work and I only show the good parts. Baking is only part of that and then it's about catching up on emails, messages, buying ingredients, and making time to bake the cakes.
"On one occasion I found myself baking and decorating 14 different cakes for the weekend in addition to making 300 cupcakes, 80 brownie slices, two cheesecakes and a mix of other pastries for the opening of the store.
"A lot of my customers are pre-ordering now and I have orders until November of next year! "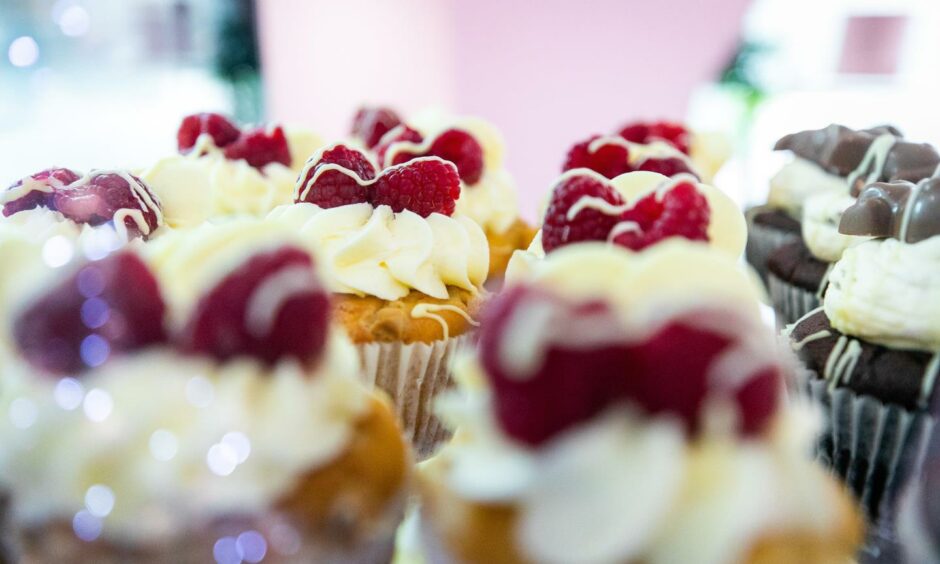 Family is inspiration
Hollie's family have been tremendously supportive of her business and many of her recipes are family recipes.
With Italian ancestry and other entrepreneurs like her grandfather in the lineage, Hollie's sister also lends a helping hand by making the sparkling toppings for her cakes and helping with serving in the shop.
She hopes her father will join her when she retires and, with his vast experience, can help her in her future plans to grow and open the store for more days.
What treats are available?
As the holiday season approaches, Hollie is promoting her Christmas menu which includes cupcakes, cheesecakes and puddings, all on a festive theme.
It will also open on Christmas Eve following its success the previous year selling boxes of goodies. Customers can enter the store and choose a mix of pastries to create their favorite treat boxes.
In general, she offers everything from cakes and wedding cakes to brownies and cupcakes, with the range of pastries and flavors changing weekly.
---
More food and drink …